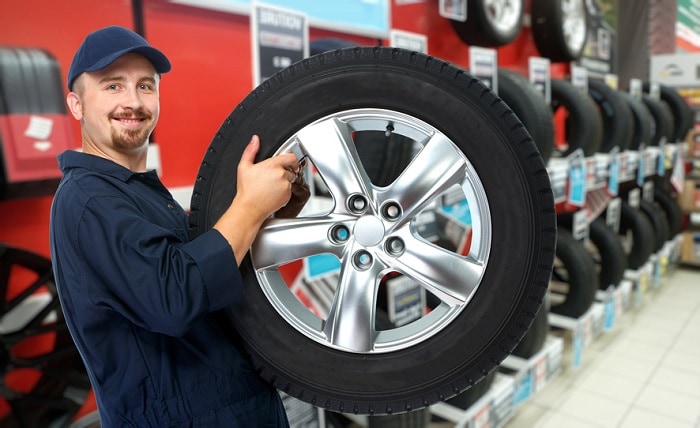 ?
If you live in or around Towson, MD, you can count on Heritage Mazda Towson for all your Mazda purchasing and service needs. Come to us for routine maintenance and trust our team to advise you on the best replacement tires for your Mazda3 or Mazda CX-5.
Choosing the right tires isn't an impossible undertaking, but it can be a little complicated. As long as you know some of the most important aspects to consider, narrowing down your choice will be much easier.
One very basic factor is the size and type of your vehicle. An SUV's tires will differ from tires on a sedan. The easiest way to locate the tire size your car requires is to look at your owner's manual. You may even be able to find the size printed on the inside of the driver's side door.
Once you know which size is best for your particular model, it's important to consider the kind of tire you need or want. There are varieties of tires that are designed for particular weather, driving conditions, and uses. Some common types include:
All-season tires: As the name implies, these tires are suitable for all seasons. They'll make a good fit for most SUVs and sedans.
Summer tires: These tires are most appropriate for sportier sedans and sports cars since they support fast handling and speedy performance. These tires feature special tread designs for enhanced road grip.
Winter tires: Winter tires are best for the colder months of the year. You may want to opt for this type if you travel/commute daily during the heavy snow and icy conditions during the winter.
You don't have to go through the tire-purchasing process alone. Lean on the professionals at our Mazda service center in Lutherville, MD. They can help guide you to the Mazda Tire Center and make recommendations on the most suitable options for your particular vehicle. And when the time comes to make a swap or upgrade, you can count on our technicians to provide a swift and expert installation.
Ready to outfit your car with new tires? Make an appointment with your Mazda dealers in Maryland to purchase and install a new set of top-notch tires for your Mazda vehicle.