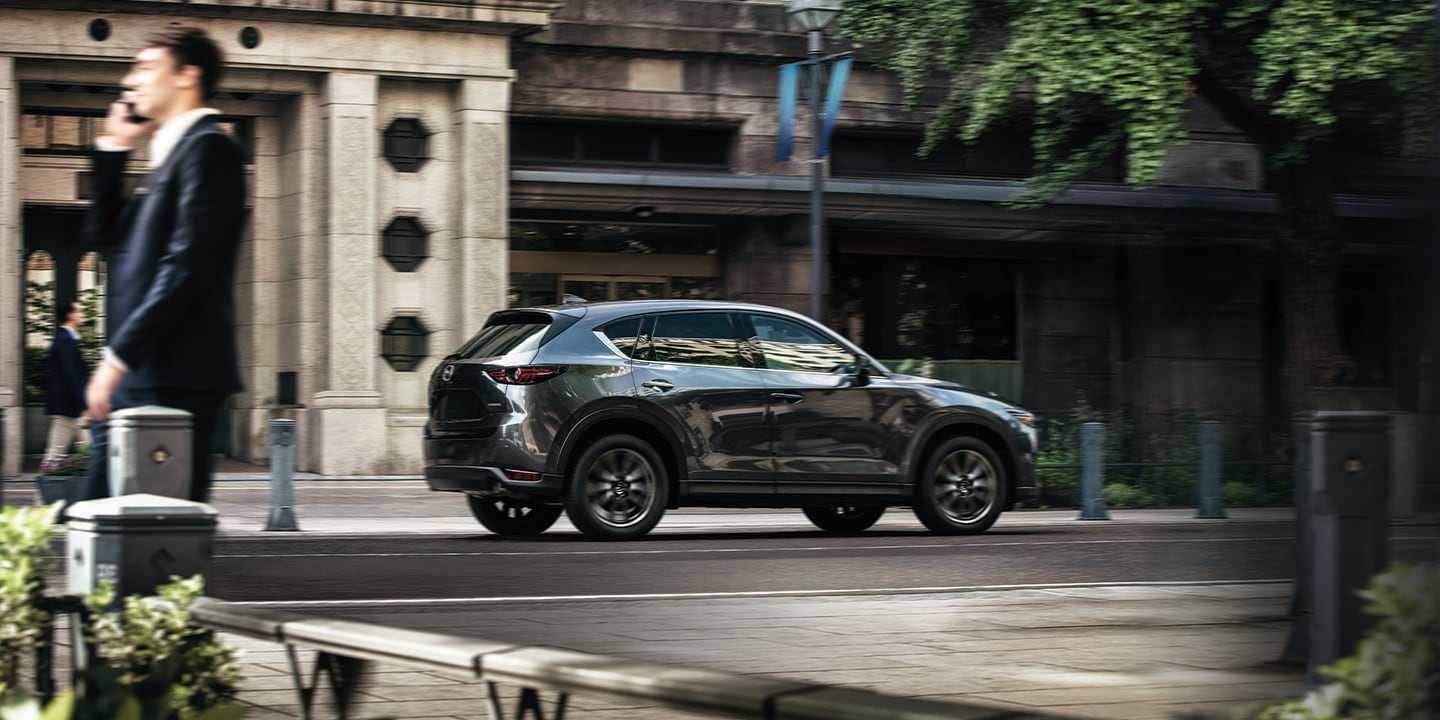 Are you eager to purchase your own Mazda CX-5 near Towson, MD? We have no trouble detailing the many appealing features of this impressive compact SUV. If you'd like to learn more about how it stacks up against competing models like the Acura RDX, our team of Mazda dealers would be more than happy to show you.
Performance and Drivability
The 2020 Mazda CX-5 boasts more capability than ever, thanks to is a powerful and fuel-efficient variation of the standard 2.5-liter four-cylinder engine that is paired with the SKyactiv® -Drive six-speed automatic transmission with manual-shift and Sport Mode. This combination puts out 250 horsepower and 320 lb.-ft. of torque. You also have your choice of the standard 2.5-liter four-cylinder engine earning 187 horsepower and the optional 2.2-liter diesel engine earning 168 horsepower built specifically for the top-tier trim. As ever, this is an athletic and nimble vehicle. While the Acura RDX also offers precise handling, it comes with just a single powertrain. The Mazda CX-5 also excels with an EPA-estimated 31 MPG on the highway, versus an estimated 28 MPG for highway driving in the Acura RDX.
Options for Customization
Along with a single powertrain, the Acura RDX is somewhat limited when it comes to model options. There is a single trim and a choice of three available packages. The Mazda CX-5 on the other hand comes in five different trim level variations along with several package choices.
Technology for Safety and Convenience
Both models have earned the IIHS top safety pick+ honor and share tech conveniences such as multiple USB ports, Bluetooth® connectivity, and Apple CarPlay™ and Android Auto™ smartphone integration. But if you enjoy interacting with an infotainment system with straightforward buttons versus a touchpad, the Mazda CX-5 will deliver on ease of use.
Come experience this stylish and powerful SUV in person. Visit our Lutherville, MD Mazda dealership to test drive and configure your ideal Mazda CX-5.