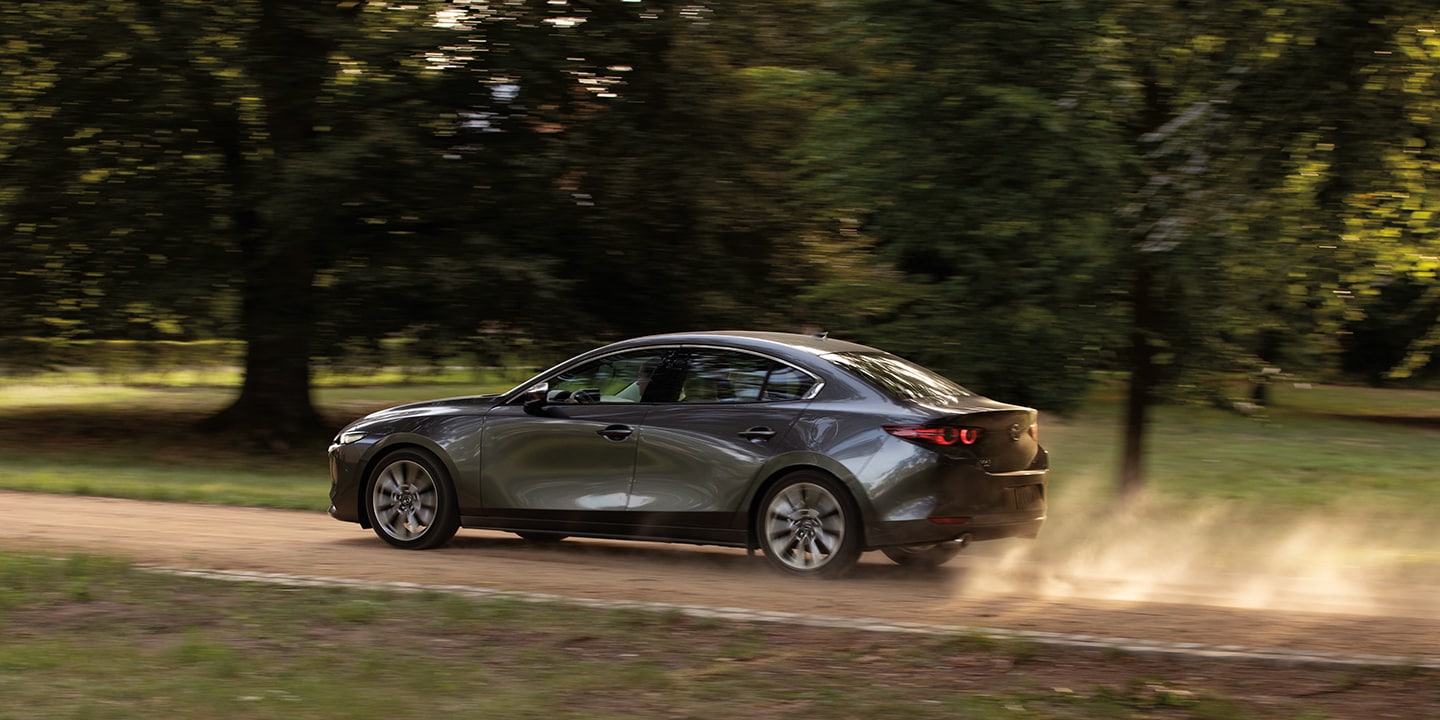 If you're a fan of the Mazda3, you're in luck. We have this impressive sedan in stock at our Lutherville, MD Mazda dealership, and we're here to tell you what makes this model a standout in its class. The Mazda3 AWD system happens to be one of its greatest assets. Learn more about what this system could offer you for upcoming winter-weather driving.
The 2019 Mazda3 entered the market with a historical new change: the availability of all-wheel drive for the very first time for this model. All trims except the base Mazda3 trim can be equipped with the innovative i-Activ AWD® system which multitasks when it comes to performance and vehicle safety.
The i-Activ AWD® system is built of a network of sensors that keep an eye on nearly everything that impacts driving performance. This system is intelligent enough to know the type of driving conditions you're operating in. It also monitors subtle changes in speed and helps to best distribute torque where it's most needed.
If the system detects slippery road surfaces, it will automatically detect which wheels need the most torque — and automatically distribute it. Some of the innovative technology at work in the network of sensors includes:
Front-wheel Slip-warning Detection System to calculate and detect any potential issues with tire slippage
Torque Control System that helps distribute a limited amount of torque to the rear wheels even in front-wheel drive mode — for a more seamless transition to AWD mode
All of these systems work together to bring you optimal control over your vehicle and ample traction when braking, accelerating, and maneuvering corners — no matter the weather or road conditions.
The Mazda3 i-Activ AWD® system is ready to help you travel safely this fall and winter and throughout every season of the year. Visit your Mazda dealers in Maryland to explore this innovative technology in person and take home your very own Mazda3.