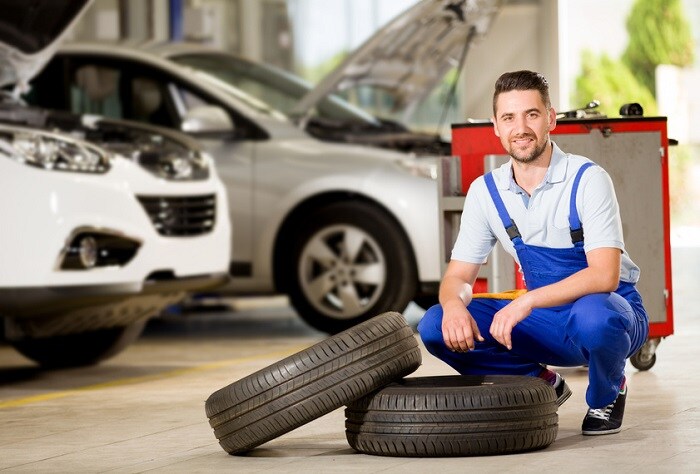 Heritage Mazda Towson is proud to supply area Maryland drivers with a great selection of vehicles. But we don't just stop supporting our customers at the time of a sale. You can count on our Mazda dealers near Owings Mills, MD, to help you maintain your Mazda vehicle from day one and beyond with excellent Mazda service near Towson. One important routine service we can always help you with is tire care and knowing when it's time to swap older tires for replacements.
Signs You Need New Tires
Like any other part in your vehicle, tires wear out eventually. Thoughts on the subject do vary, but generally speaking tires should be replaced every 10 years, if not a little sooner. Tires do have an expiration date, which can be a handy guide to replacement.
Other than the expiration date, how can you know when it's time to buy a new set of tires for your vehicle? There are several signs you can keep an eye out for. Regular visual inspections can alert you to any issues like tears or abrasions.
Another simple check you can do from time to time is the penny tread test. Simply place an upside-down penny in your tire tread. You shouldn't be able to see Abraham Lincoln's head popping out. If you do, though, it's time to retire your tires.
Also, if you ever experience odd vibrations while driving, noises that are out of the ordinary, or any other indications that something's not quite right with your tires, our technicians can help confirm whether it's time for a tire change.
Our Tire Options
When you're ready to purchase a new set of tires for your vehicle, you can do that with us. Shop our online tire shop and place an order. If you want to discuss your tire options in person, ask one of our technicians for recommendations. We'll help you upgrade to the right performance or all-season tires that are the best fit for your vehicle.