Here at Heritage Mazda Towson, we're one of the leading Mazda dealerships in Maryland, and we take pride in our huge selection of pre-owned and new Mazda cars. But we're much more than just a large parking lot that sells the newest Mazda cars. An integral aspect of automobile ownership is keeping your vehicle maintained, and we help drivers keep their vehicles in top shape at our Mazda service center.
Why it's Important to Keep Up with Vehicle Maintenance
Mazda is an automaker that manufactures vehicles known for their durability and long-lasting toughness. However, at the end of the day, they are still machines that need regular maintenance if you want to achieve the top-flight performance that these cars offer. First off, regular maintenance is critical if you want to prolong the life of your vehicle. By keeping up with regular maintenance, it's not uncommon for your Mazda vehicle to last 10 or 15 years and over 150,000 miles. One of the most important types of maintenance that needs to be performed is the oil change. Regular oil changes keep your engine running smoothly and prevent you from having to undergo even costlier engine repair. We'd recommend getting your oil changed every 5,000 miles or every six months. Another recommended maintenance is the regular tire rotation, which you should get done every 5,000 to 7,500 miles, in order to ensure maximum tire performance.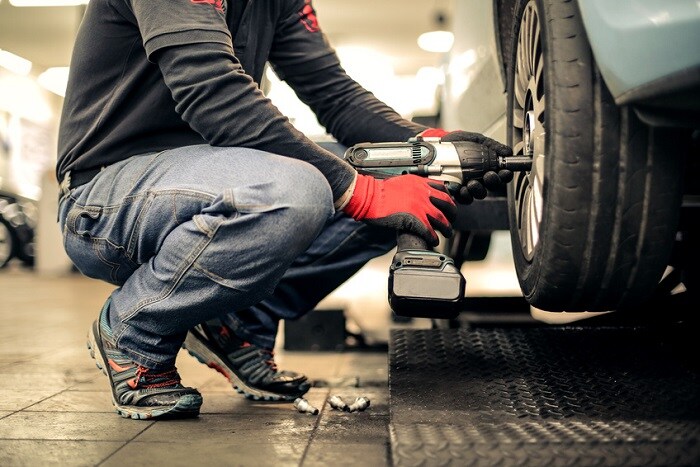 Service Center
The moment you bring your Mazda car into our Mazda service center, you will receive personalized and friendly service from one of our highly-trained mechanics. Once your car's issue is diagnosed, we will explain the issue to you and outline the possible next steps. We know that bringing your car in for maintenance can be an intimidating experience, so we try to make it as stress-free as possible. To save drivers money, we also offer rotating service and parts specials. And we know that hard-working drivers have busy schedules, which is why we open at 7:30 AM from Monday to Friday and have Saturday hours of 8:00 AM to 3:00 PM. For additional convenience, we allow people to schedule their Mazda service appointment right here on our website simply by inputting their contact information. We will then contact you with your next steps.
No matter what kind of car you drive, fulfilling regular maintenance obligations is a necessity to ensure maximum performance and extend the life of your car. In addition to our friendly service, we also offer easy scheduling and money-saving specials, making it a no-brainer to head over to our Mazda dealership located at 1630 York Road in Lutherville, MD for all your service needs.